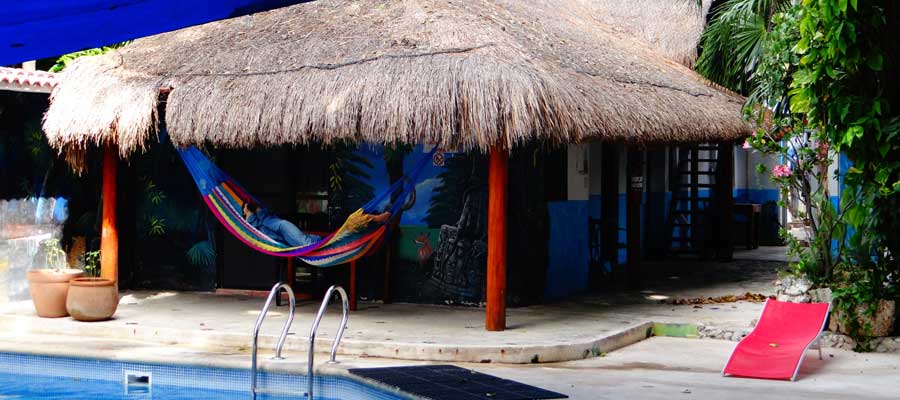 In 1987 when Playa del Carmen was still a small fishing village, it was discovered by a team of founders and construction of the hotel began. On 4th street between avenue´s 10 and 15.
Step by step the rooms were created, each one with a different style and decor from the region and many of the rooms have been decorated by different international artists.
In those days our now lavish garden had been cultivated full of tropical plants situated around our pool now offering a cool place to sit and enjoy a book on a hot day. The pool with its 3 different depths is perfect for children and adults as well as beginning diving students getting ready to explore the underwater world.
At the reception you have the ability to plan and organize tours, get information about the region and more. The reception is open 24 hours a day which makes the check in possible at any hour to accommodate your arrival time.
We wish our guests a nice and relaxing stay from all of the staff at Casa Tucan.
---
Pool
Pool 3 levels the deepest leve has more than 4.00 meters sorunded by a tropical garden.
Restaurant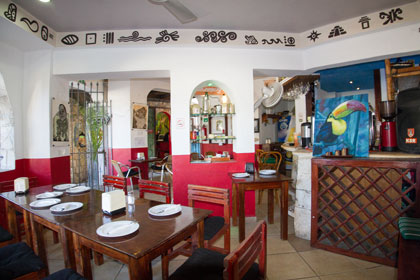 Breakfast & Coffee starts at 7 o clock. The restaurant offers national and international kitchen.
Hotel Diveshop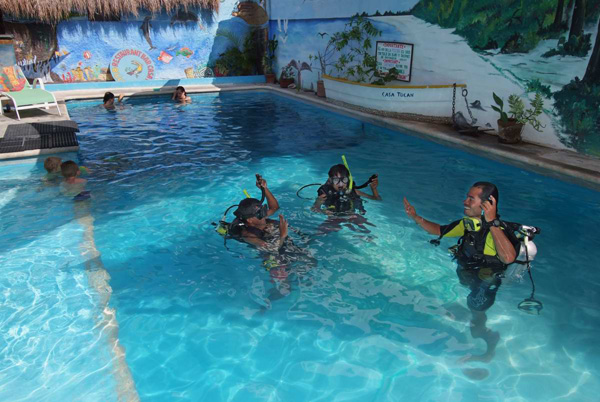 Diving in Playa del Carmen with our Diveshop